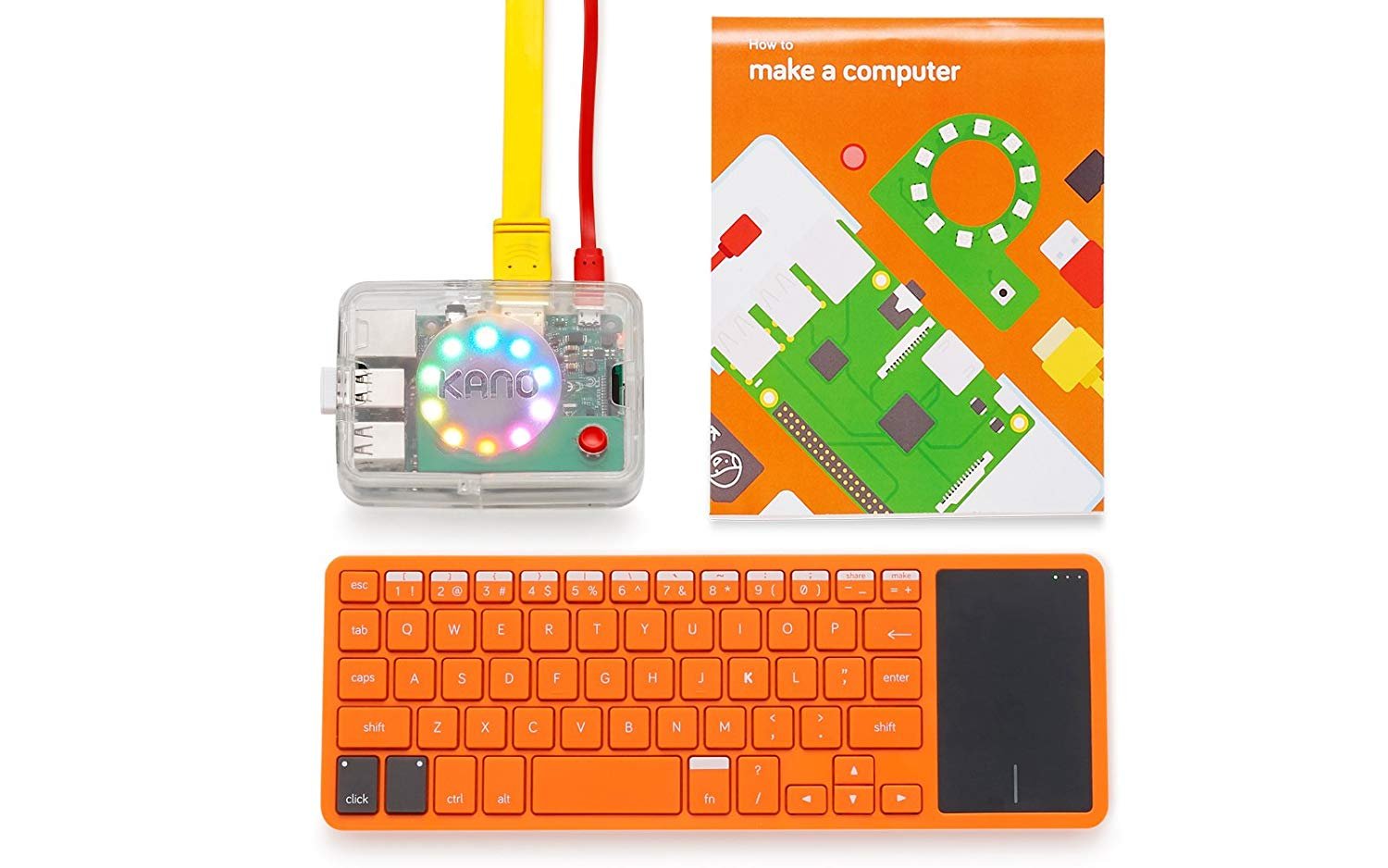 The Kano computer kit was created because one of the co-founder's cousins, 7 year old Micah, wanted to build his own computer. In a YouTube video, Micah is seen sitting with a huge 'Raspberry Pi for Dummies' textbook and a Raspberry Pi board (a mini computer) when he says 'I want you to make this as simple and fun as Lego'. So that was the challenge – to make a computer kit that was both easy and enjoyable to put together, but also educational.
Alex and Saul Klein got to work on building the kit, which saw them turn to Kickstarter for funding roughly one year in. To say the campaign was a success would be a huge understatement. Looking for an initial investment of only $100,000, Kano ended up raising $1.5 million and getting backed by Apple co-founder Steve Wozniak and Kickstarter co-founder Yancey Strickler.
Production went into full swing and Kano Computer Kits now find themselves in thousands of schools, coding clubs and homes around the world.
Once assembled, it's time to plug in the Kano to a monitor via HDMI. Depending on the kit you bought, the monitor might be included, but otherwise you will need your own. Next it's time to learn to code!