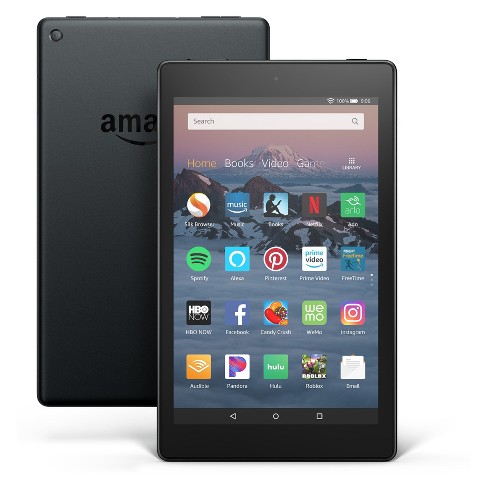 Amazon Kindle Fire has just come out with it's latest version, and it's a good one.
The new Fire 8 HD tablet offers amazing quality display, a choice between 32 or 64 GB of storage, a 1TB microSD card reader, and 2 GB of RAM.
Battery life is also amazing. You can surf the web, watch videos and listen to music almost all day.
There is also a new USB-C charging cable that charges the tablet fully in just five hours, and it has a much-needed 2.0 GHz, quad-core processor.
As for apps, you can get the best from names like Netflix, Facebook, Hulu, Instagram, TikTok, and more through the Amazon Appstore. However, one minor drawback is that the Gooble Play Store is not supported.
As for games the new Game Mode offers an enhanced experience, and Alexa is a ready assistant, and comes with an on-off toggle switch.
The 2MP front and rear cameras are awesome for chatting and recording 720p HD video, and it comes with a dual-band enhanced wifi.